On December 29, 2018, he yuping, general manager of the company, boarded the release and award platform of the selection results of excellent enterprises of "celebrating the 40th anniversary of reform and opening up · growing in Guizhou" and received the medal awarded to strategically Tyre Co.,Ltd. "top ten honest enterprises".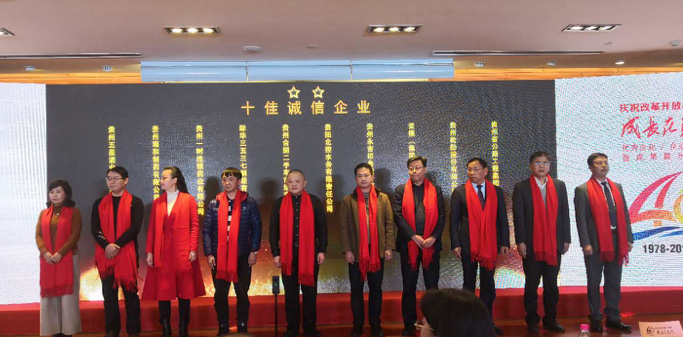 (general manager he yuping, second from right)

Guided by the communist party of China guizhou provincial party committee propaganda department, the provincial development and reform commission, provincial ministry of industry and information technology, the province transportation hall hall, the province business hall, culture and tourism department, provincial investment promotion bureau, province market supervision and administration, the local chamber of commerce and industry, the financial supervision and administration bureau, province guizhou daily newspaper group, the CPC guiyang municipal party committee propaganda department, 12 units such as guiyang city business bureau hosted awarded "special contribution to the enterprise", "top ten good faith enterprise" "top ten innovative growth companies" and other awards. Since its launch on April 28, 2018, the campaign has attracted great attention from all over the province. Nearly 300 enterprises have applied for the competition. After qualification examination and preliminary evaluation, more than 150 enterprises have entered the online voting process, with a total number of votes exceeding 11 million. After preliminary evaluation, expert selection and performance scoring, the awards such as "special contribution enterprises", "top ten honest enterprises" and "top ten innovative growth enterprises" are finally selected.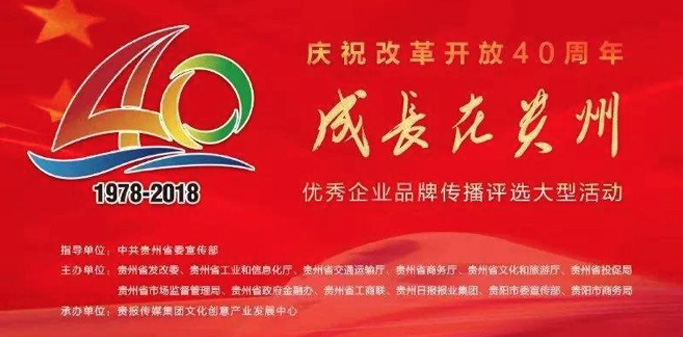 Since its establishment in 1958, guizhou tire has established a good reputation in the industry after more than half a century of innovation and development. Guizhou tire has always adhered to the concept of "honesty and law-abiding operation", creating a strong atmosphere of being an honest person and being a "tire" with integrity. Establish a good image of good faith management, improve enterprise credit rating; Focus on strengthening sincere cooperation with partners to achieve mutual benefit and win-win situation; It really fits guizhou tire's corporate values of "integrity, dedication, realistic and enterprising, innovation and excellence, altruism and win-win". In the selection of this activity, guizhou tire stands out from nearly 300 enterprises, which comes from the profound cultural deposits of 60 years' development and the unremitting efforts of several generations of guiquan people.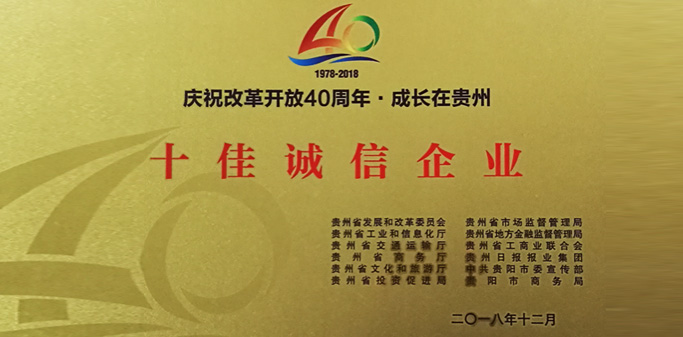 60 years of development, guizhou tyre adhere to the principle of "customer interests without little things", to "the customer as the center", to high quality, high cost performance, high stability, meet different regions, different levels, the diversity of the different nature of customers needs, improve service the connotation and denotation of the guizhou tyre into a green tyre supplier customers with a full range of solutions. Through the establishment of distributors forum, investigation and visiting customers and other forms, the establishment of special departments and personnel to accept customer complaints, with high quality products and good service to win the trust of customers. At the same time, guizhou tire is also a frequent customer of China's military parade. It is a state-designated manufacturer of military tires, and has won the honorary title of "excellent supplier of equipment support" for many times.
No pains, no gains. Guizhou tire has been awarded the title of "China AAA credit enterprise" by China association of cooperative trade enterprises, credit rating and certification center of research institute of ministry of commerce, and "China quality and integrity enterprise" by China entry-exit inspection and quarantine bureau. Our products have been rated as "famous brand products of guizhou", "famous brand of China", "top ten national brands" and won "advantage brand award", "enterprise innovation and development award" and many other honors.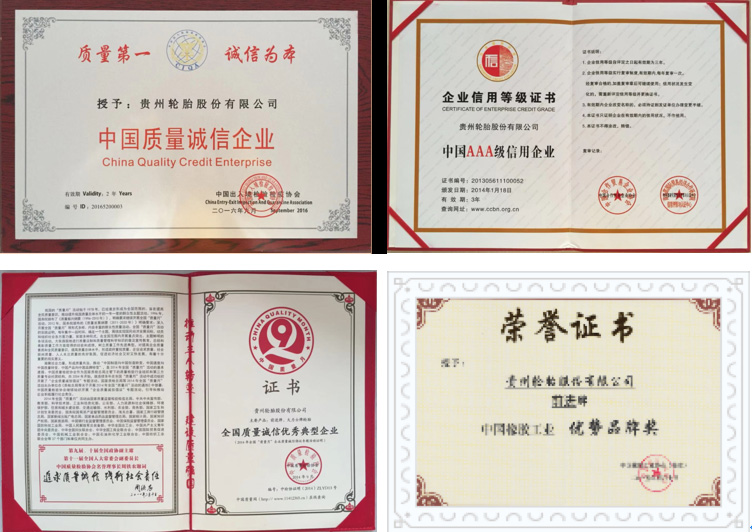 Award plaque and certificate
Development is the absolute principle. In 2019, guizhou tyre continue to push forward the Vietnam investment project establishment, fundamentally solve the far away from the raw material supply market and the products are exported to the disadvantages of the "two head out", to reach the overseas production and overseas sales of strategic adjustment, promote the international competition ability, after the completion will form a firm with a new factory for the domestic base, Vietnam factory for the situation of overseas bases, opened the guizhou tyre "double base, globalization" the development of new road.
60 years of ups and downs, braving difficulties, bathing all the way the spring breeze of reform and opening up, guizhou tires always remember the original intention, forge ahead!