High-performance Intelligent All-Steel Radial Tire Project of
Advance Tyre (Vietnam) Kicks off
On December 15, 2019, the Groundbreaking Ceremony of Advance Tyre (Vietnam) Co., Ltd. was held in Tien Giang Province, Vietnam, under the witness of the local government of Vietnam, key members from the Management Committee of the Long Giang Development Zone, representatives from global customers and some suppliers in long-term cooperation with Guizhou Tyre, Huang Gege, Chairman of Guizhou Tyre, and the Organization Team.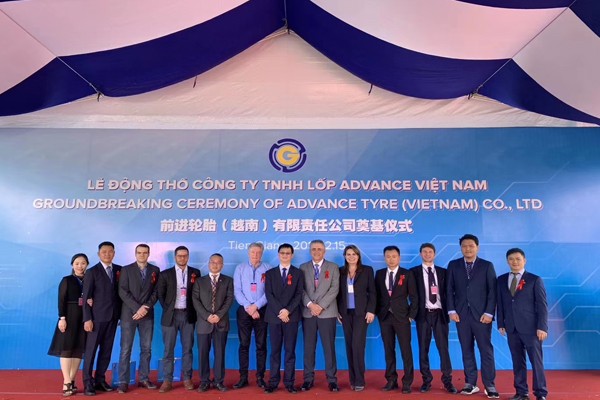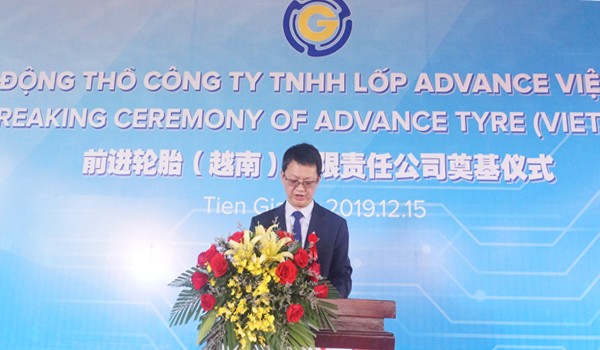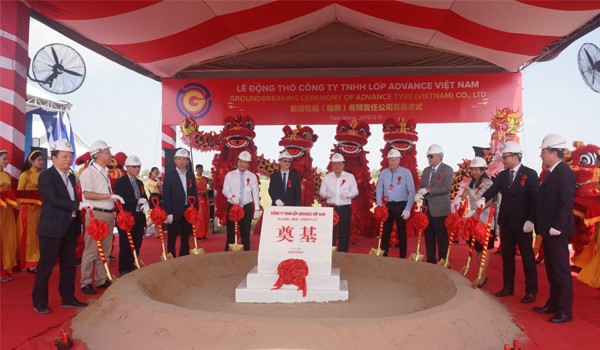 At present, Guizhou Tyre mainly exports 3,000 specifications and models of tires such as passenger vehicle tires, argricultural machinery tires, industrial vehicle tires, port tires, OTR tires and mining tires under "Advance", "Samson" and other brands. It is one of the tire manufacturers with relatively complete specifications and models in China. Its products are exported to more than 100 countries or regions.
With a total investment of USD 214 million, the high-performance intelligent all-steel radial tire project of Guizhou Tyre in Long Gian Industrial Park in Vietnam is scheduled to be officially put into production in December 2020. The base is expected to produce 1.2 million sets of all-steel radial tires each year for export, which will fully meet the export demand.
Having advanced equipment, more advanced global production processes, higher environmental-friendly emission standards, and advanced big data intelligent technology, Guizhou Tyre has been fully prepared for manufacturing high-quality and high-level truck and bus tires.
Following the concept of "Make Transportation on the Wheels Safer", Guizhou Tyre practices the service concept of providing customers with the most comfortable operating experience, reducing the unit tire cost of customers, achieving super high cost-performance ratio, and producing "value-added tire" to constantly improve its production. It also shares the experience of maintaining tires and making tires value-added with major distributors, and committed to manufacturing tires with higher commercial value for customers.