High-Performance Intelligent All-Steel Radial Tire Project (Phase 3) of Guizhou Tyre Kicks off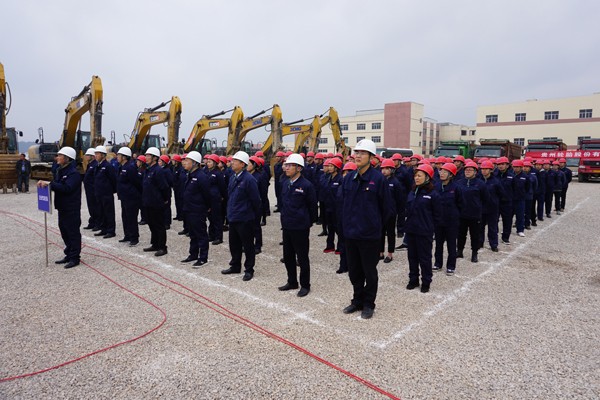 On December 14, 2019, the groundbreaking ceremony of High-Performance Intelligent All-Steel Radial Tire Project (Phase 3) of Guizhou Tyre was held in the new factory of Guizhou Tyre.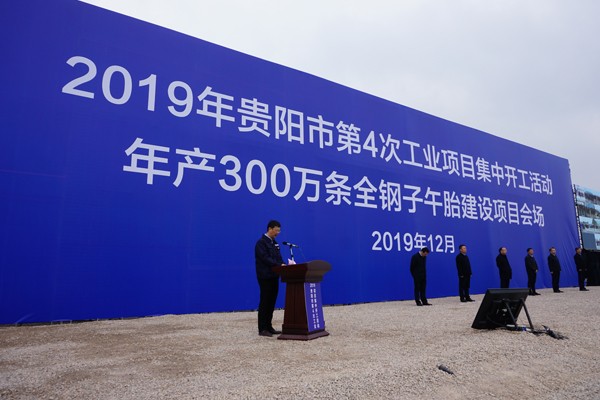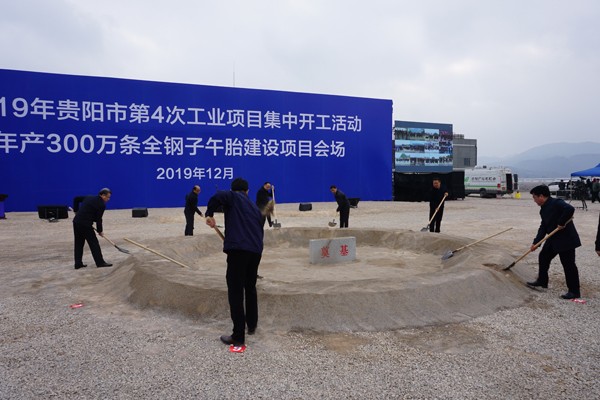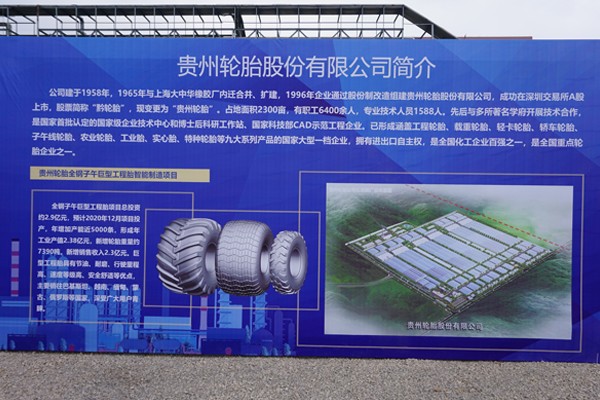 Since its establishment in 1958, Guizhou Tyre has gradually developed steadily. It established its own high-end technology center, professional R & D team for green and high-performance tire manufacturing, and obtained many quality certifications, including ISO9001 quality system certification, China Compulsory Certification (CCC) of tire products, the safety mark certification of the U.S. Department of Transportation (DOT), and the E-mark certification of the European Community. With the increase in customers' demand for tire products, Guizhou Tyre also continuously improves its productivity, and has been relocated to Zhazuo New Factory with an area of 2,300 mu from its former factory with an area of 535 mu.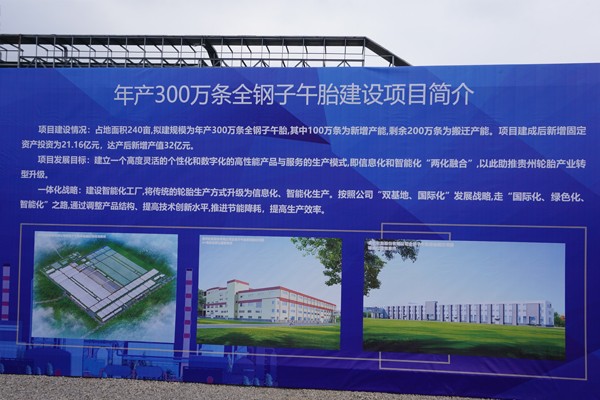 Zhazuo Project (Phase 3) with Annual Production of 3 Million Sets of High-performance Intelligent All-Steel Radial Tires of Guizhou Tyre is expected to have a total investment of RMB 2.16 billion, a land area of 248 mu, and a gross floor area of 170,000 square meters. The project will make full use of big data and information technology to achieve more efficient intelligent production, less manpower, and environmental-friendly operation, and establish a leading green intelligent factory in the industry.
In the future, Guizhou Tyre will no longer just be satisfied with the field of tire manufacturing. On the basis of the product concept of "Make Transportation on the Wheels Safer", Guizhou Tyre will also expand its business from the perspective of service tracking to create all-round commercial tires with value-added services for customers.